THE FRANK KALIL

PAGE

Tucson's Number One Disc Jockey of All-Time

And the man who brought Color Radio to Arizona.

    First, Frank was the best disc jockey Tucson ever had. He was funny, clever, and could ad-lib better than anybody.  What's more, the kids in high school loved listening to him and would talk about what he said. For ten years he anchored the after school slot, 3-6pm. He was the best.

    But, even more than that, he was an outstanding programming manager. There may have been many "Program Directors" at KTKT during his ten year reign, but he controlled the programming.  He demanded excellence from his guys, and from himself.  Your show was expected to be tight. No dead air. You were expected to be professional. He expected you to prepare your show.  Yes, expectations were high; but he made you a better disc jockey because of it. And, it in turn made one great radio station.  Competitors came and went. They couldn't beat Frank.

    One jock left for a bigger market after KTKT and he couldn't believe how unprofessional it was compared to Tucson's top station.

    Frank brought Color Radio to Tucson and made it work. Thanks, Frank, for making KTKT a legendary station and one of the country's best.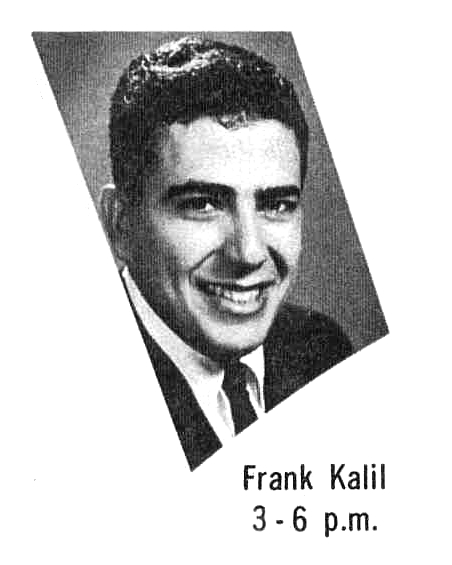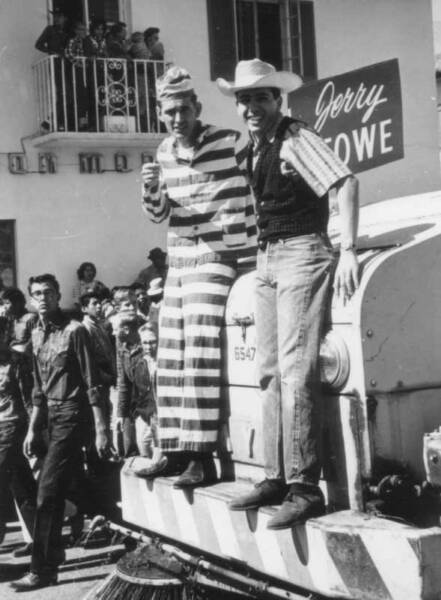 Jerry Stowe and Frank Kalil in the

Tucson Rodeo Parade, 1963

Frank owned a camel to promote his show "Kalil's Caravan." Listen to him talk about it by clicking on the play button, right.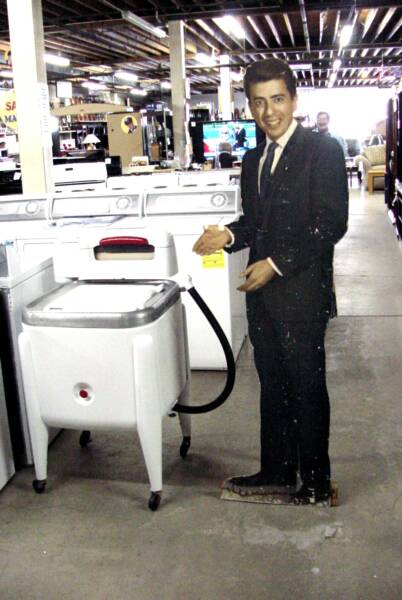 Photo of Life-Size cardboard cut-out of Frank Kalil

from the archives of Flash TV.

(click to enlarge)

In the words of our fearless leader as he closed his program everyday, "The bad jazz a man blows wails long after he's cut out, so swing sweet there, won't ya"


Revisit Frank's comedy genius in his album,

READ ABOUT FRANK KALIL, THEN AND NOW AT AZBIZ.COM