This is the place for stuff we can't fit in other categories. Like, for example, ratings and rate cards. Things that didn't have much to do with the disc jockeys. So, who knows what you'll find here.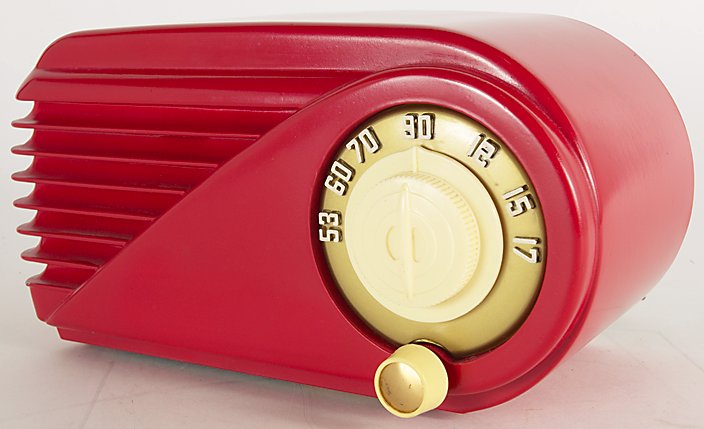 Boy, did we have commercials! In the early and mid 60's there were 3 beween every record. How much did a spot on KTKT cost? Take a look at this rate card from 1964.(Click on it to enlarge)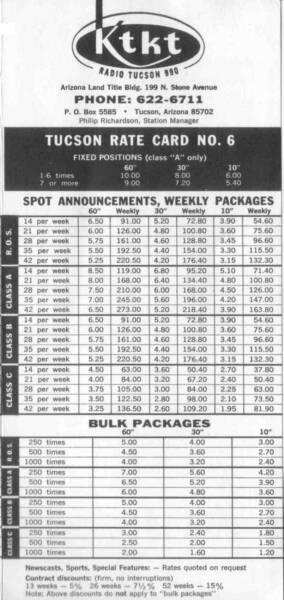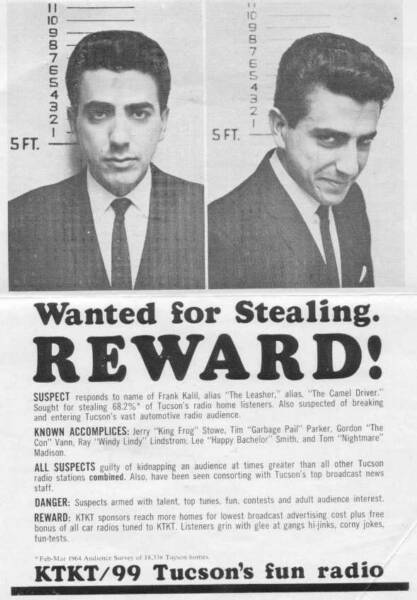 To sell advertising, the station was very aggresive in using sales promotions. Here is an ad on the right that ran in local newspapers in 1963.(Click on it to enlarge)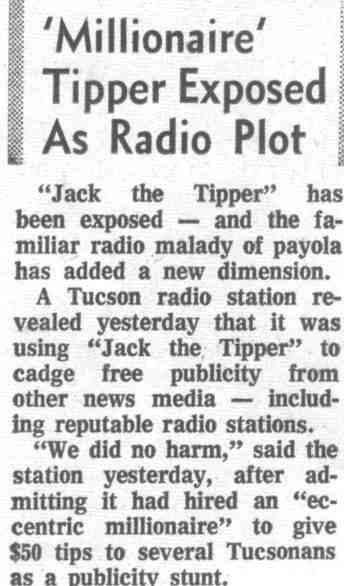 KTKT LOVED STUNTS...

The other media sure didn't, witness the account of the local newspaper when it was discovered the millionaire tipper was actually a publicity stunt by KTKT.

They didn't mention the station by name, but they did refer to other "reputable radio stations." Hey, we were just like the jingle said, "Fun-loving KTKT."

RATINGS! KTKT was always a solid NUMBER ONE!

The sales dept. carried the message with an assortment of printed statistics.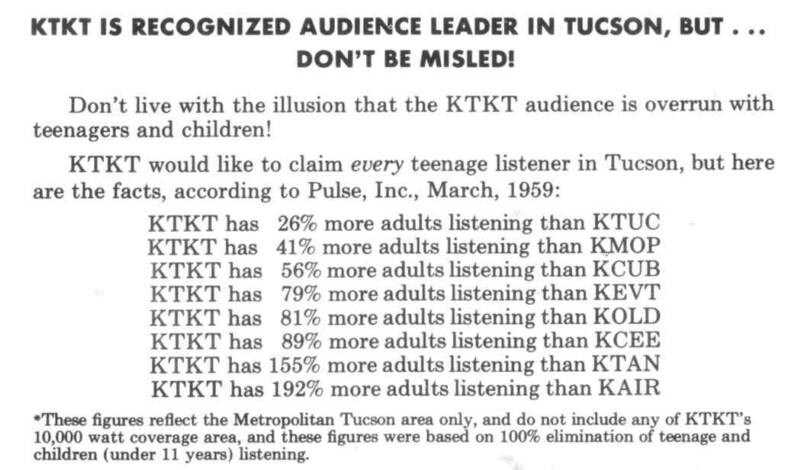 Right, 1959.

Below, 1965-1967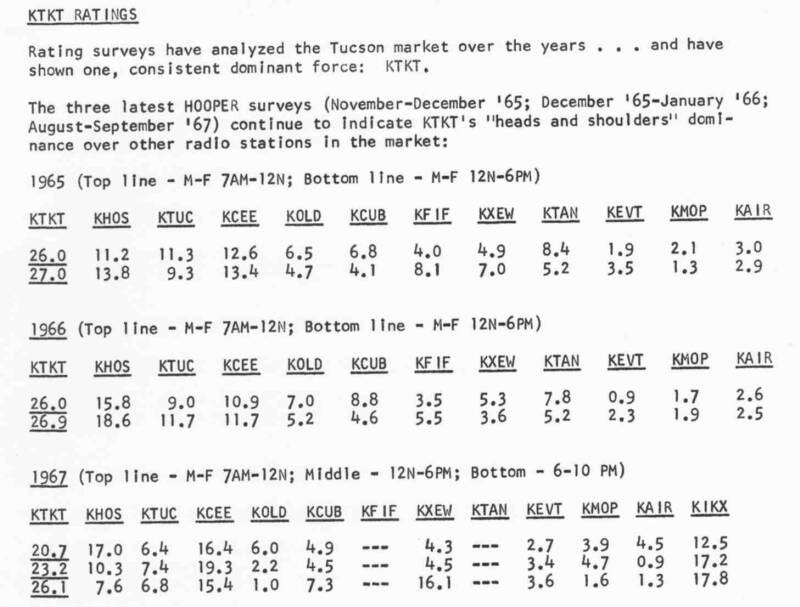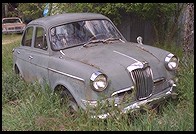 THE FAMOUS

CAR-A-DAY GIVEAWAY!

This had the town all atwitter. Former KTKT jock Jim Arnold fills us in on the details. (Click play button below)

Six Beatles? Are you kidding me? How'd Jerry Stowe and Frank Kalil get in there?

(1964)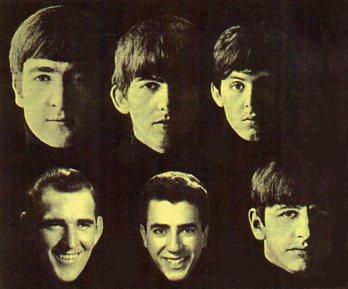 Honoring the memory of one of our greats...

BO DIDDLY

who passed away recently at 79. Listen to him in 1966 by clicking on the arrow above.