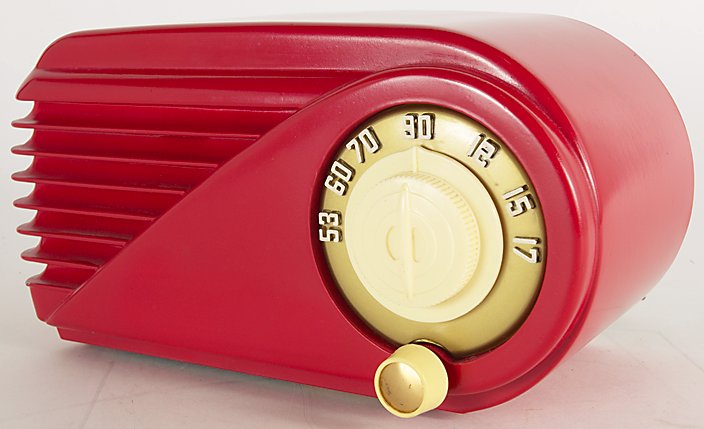 The Ron Knight Story

    Ron Knight grew up in southern Ohio as Ron Copeland. Ron's radio career started at age 13 lasting over 30 years and 22 stations. Using the name Ron Knight he arrived at KTKT February 1967. Ron filled the 9 pm to midnight vacancy created when Tom Wright departed KTKT for KUDL in Kansas City. Ron was hired by KTKT PD Bob Holiday. Bob had previously worked with Ron while both were at WING in Dayton, Ohio. Bob and Ron developed a close working relationship at WING. Ron was working at WYFE Rockford, IL when getting the call from Bob. 

    Ron brought a high level of energy, a fast pace and lots of excitement to the evening listeners while at KTKT. For several months Ron was up against Dino Day at cross town rival KIKX. Ron says that the difference between KTKT and KIKX at that time was like "Knight and Day". At the end of December 1967 Ron left KTKT to return east to tend to family matters. After six weeks at WOHO in Toledo, Ohio, Detroit's WKNR came calling. Ron then changed his on air name to Sean Conrad. After nearly a two year run at WKNR his next stop was at KYNO Fresno, CA. Ron took his first PD job while at KYNO. Ron's radio career went on to include working at KHJ Los Angeles, KPOI Honolulu and KSFX San Francisco, CA.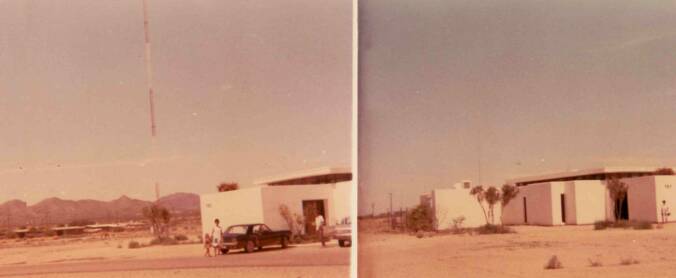 Above: The pair of photos above picture Ron's 1965 Mustang along with his mother and daughter Rhonda near the brand new KTKT studio. The man pictured next to the other car is KTKT DJ Frank Casanova.

Below: The following B/W photo is from a KTKT promotional event  - from left to right - DJ Joe Bailey, DJ Ron Knight and an unknown person (newsman John C Scott?) taking a pie in the face.

Next up is a great video featuring Ron working a shift in the brand new KTKT studios. Ron's wife and two daughters can be seen in the production studio. Any film/videos in radio stations from this era are very rare.

Ron Knight Takes KTKT Off The Air Three Days

    "I always hated the technical side if radio" Ron tells the KTKT Tribute site. "While on the air at KTKT additional duties included taking meter readings and monitoring the transmitter since I had a first class license". Another technical duty for Ron was to power down the KTKT signal at sunset everyday per FCC rules. One night while switching off the daytime 10,000 watt transmitter and powering up the nighttime 1000 watt device Ron saw sparks and smelled smoke. Unable to get either device to work, KTKT was off the air. Ron quickly called KTKT chief engineer Huddy for help. New parts were ordered and KTKT returned to the air...not so quickly...three days later.

    To read more about this story and all his adventures in radio buy Ron's exciting book "Kickin" Out The Jams" by Sean Conrad now available at Amazon. View the following video for more info.