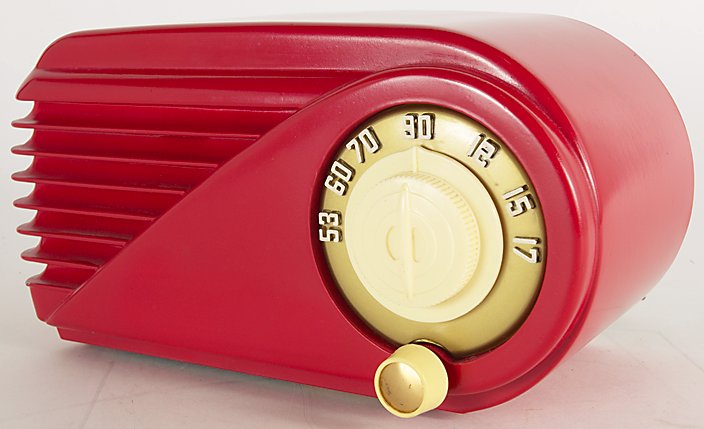 EARLY CHARTS &

PROMOTIONAL ITEMS

1957-1960

by C.J. Brown

The following six documents are presently the earliest KTKT printed promotional items from the "Color Radio" days available to the tribute site. Have similar material to share? If so please contact the tribute site.

1957 KTKT Mailing Brochure from the Frank Kalil Collection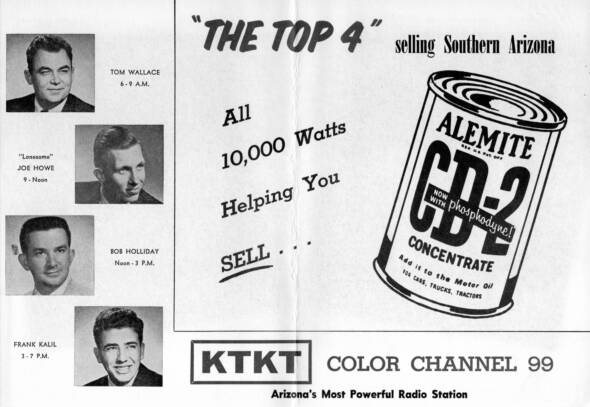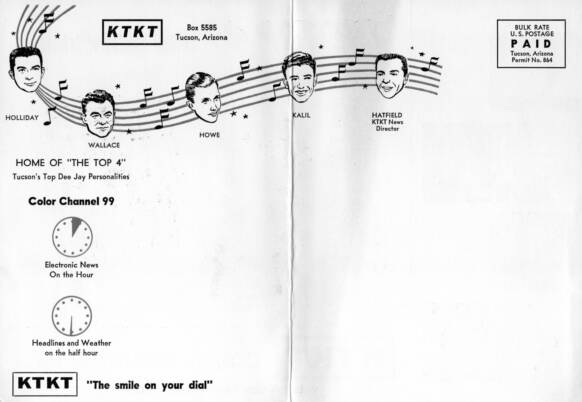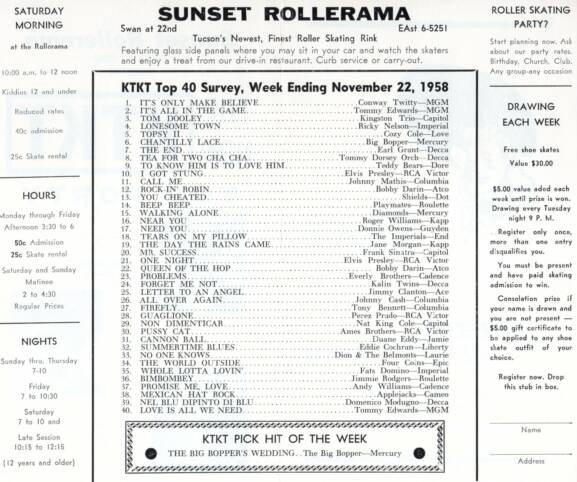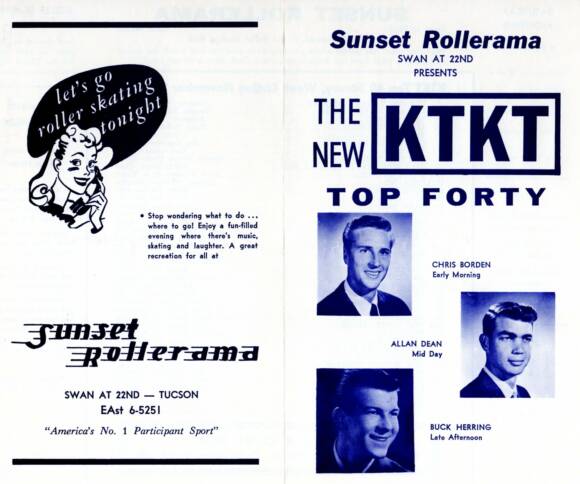 Not a chart but still a valuable piece of KTKT history as the back cover has photos of the fall 1957 KTKT DJ line up. KTKT was still a day time only station at this POINT thus only four jocks are pictured.

Tom Wallace, Jr. was the son of KTKT founder Tom Wallace, Sr. Tom Jr served as DJ and chief engineer at KTKT. After leaving KTKT to sell for Gates Electronics and run a radio station in Lompoc CA Tom Jr returned to Tucson to be GM of KAIR 1961.  Tom passed away 2013.

"Lonesome" Joe Howe is a retired Maricopa County Superior Court judge.

Bob Holiday – from San Antonio TX worked two tours of duty at KTKT. First time was during 1957 into 1958. After leaving KTKT Bob had much success in the Midwest at Cincinnati top 40 legend WSAI and WING Dayton, Ohio. Bob returned to KTKT late 1966 to be program director. Bob tragically lost his life in a Tucson auto accident during the eighties. 

Frank Kalil currently owns and operates the largest media brokerage in America.

The front cover has caricatures of the DJ's plus KTKT news director Glen Hatfield

1958 KTKT Chart from the Frank Kalil Collection

This chart dates from the six month time period when Frank Kalil worked for Sherwood Gordon. As a result Buck Herring is in the afternoon spot. Chris Borden was program director at this time. Chris went on to success in San Francisco working for Chuck Blore at KEWB. Not very much is known about Allen Dean at this time. Please contact the tribute site if you have any information.

1959 KTKT Chart from the Russ Jackson Collection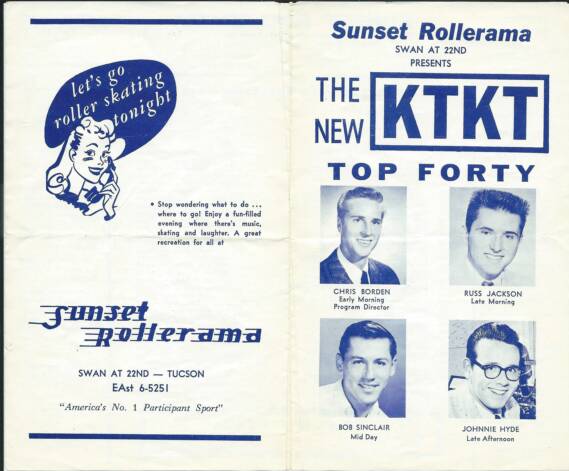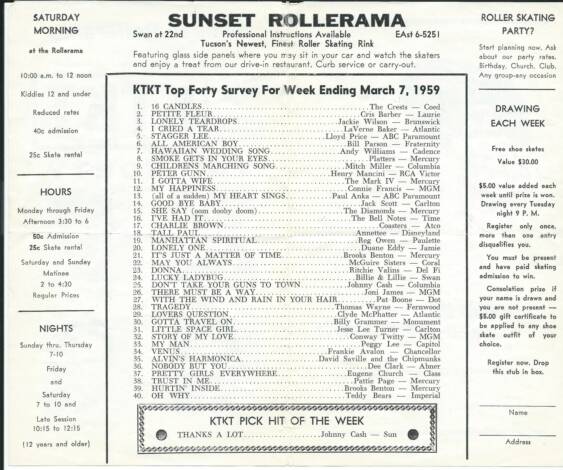 Russ Jackson, co - author of Tucson Radio, is pictured as a midday KTKT jock also served as a KTKT newsman. Russ' late mother saved this chart for many years. DJ Johnny Hyde later was the program director at KAIR Tucson who hired our web master Ray Lindstrom to be a full time disc jockey at that station.

1960 KTKT Charts – January issue from the Frank Kalil Collection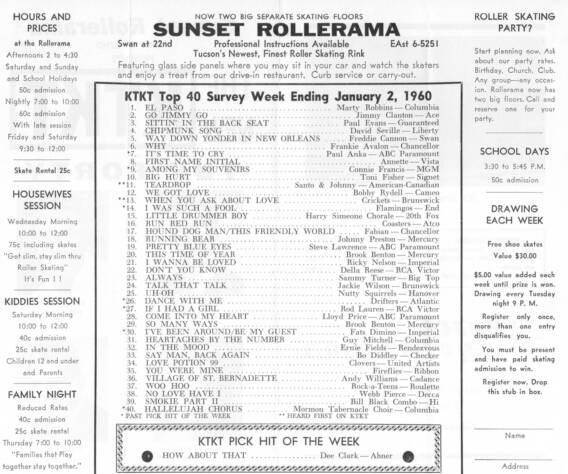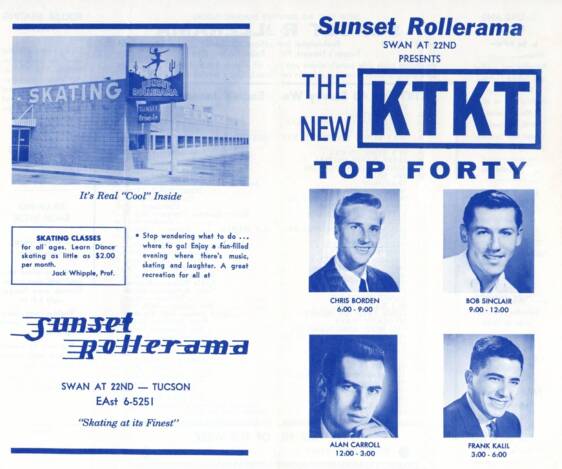 Allan Carroll pictured on the January 1960 chart was only at KTKT a short time but was heard for many years as the voice of the KTKT news closer - with lots of echo "If You Don't Want It Heard On KTKT News, Don't Let It Happen". This announcement closed KTKT news until some point during 1967.

1960 KTKT Charts – December issues from the C J Brown Collection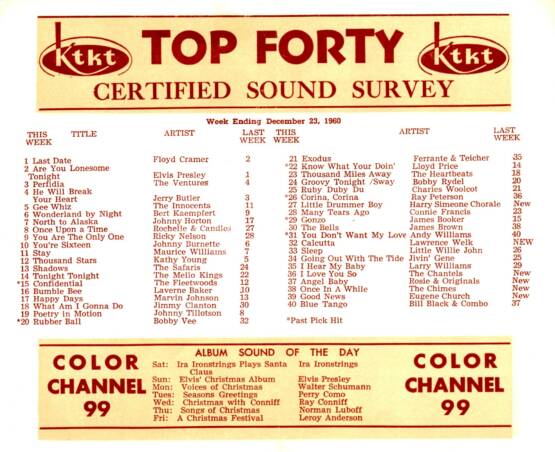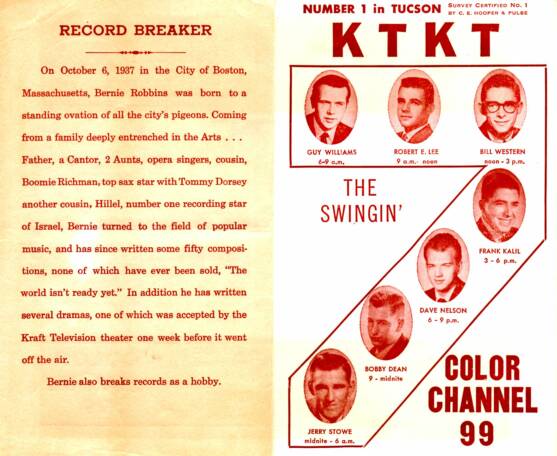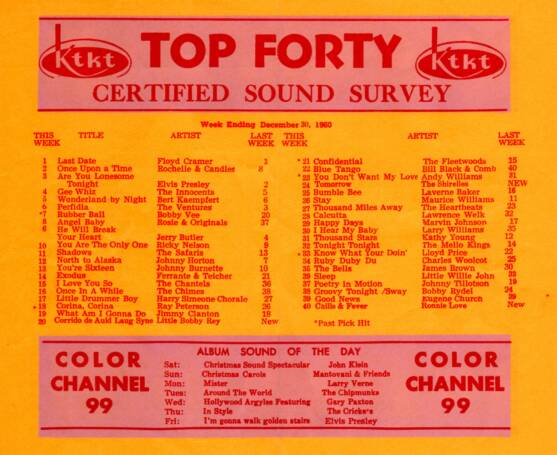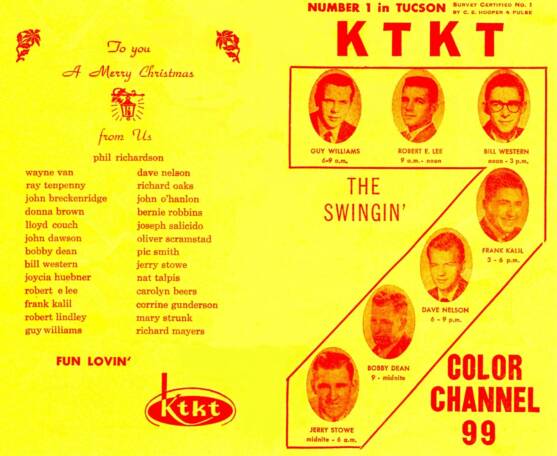 The December 1960 chart covers differ in style from the earlier charts mostly due to KTKT starting 24 hour operations during April 1960.