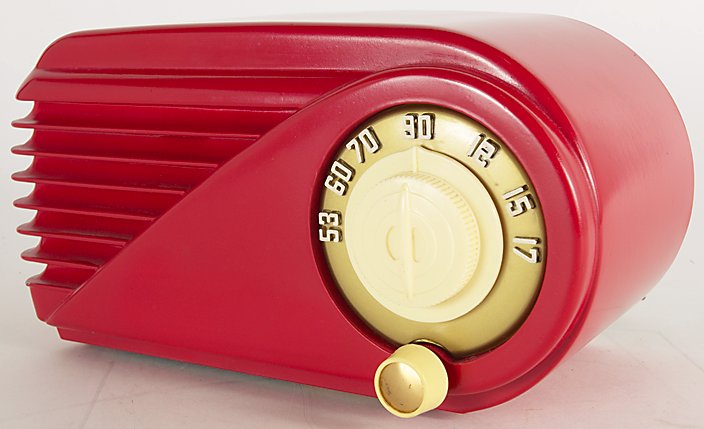 THE BEATLES INVADE AMERICA IN 1964; KTKT WAS HOT WITH THE FAB FOUR

It was wild. Bigger than when Elvis appeared on the Ed Sullivan show 8 years earlier. It was 1964 and the new British signing group, The Beatles had arrived in America.   73 million viewers watched them on the popular CBS-TV show, Sunday night Feb. 9. And, KTKT was loaded with the latest Beatle hits. There were lots of them.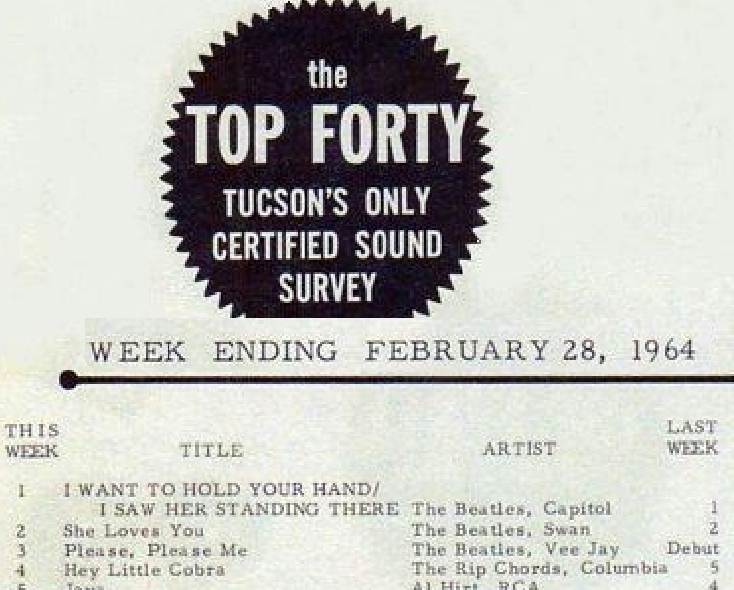 Take a look at this KTKT survey from the end of February. The top 3 tunes were all from the mop-tops. Actually 4 tunes, since the number one hit was both sides of the record. (Click to enlarge)

Their first US album called "Meet the Beatles" featured the group shown below on the cover.

Well, not all exactly. For promotion KTKT added their two most popular jocks, Frank Kalil and Jerry Stowe to the graphic.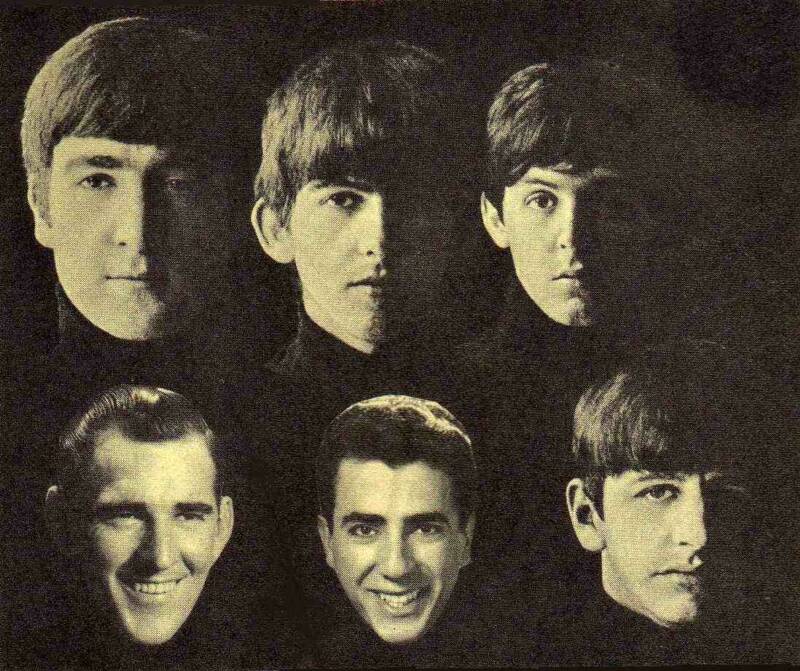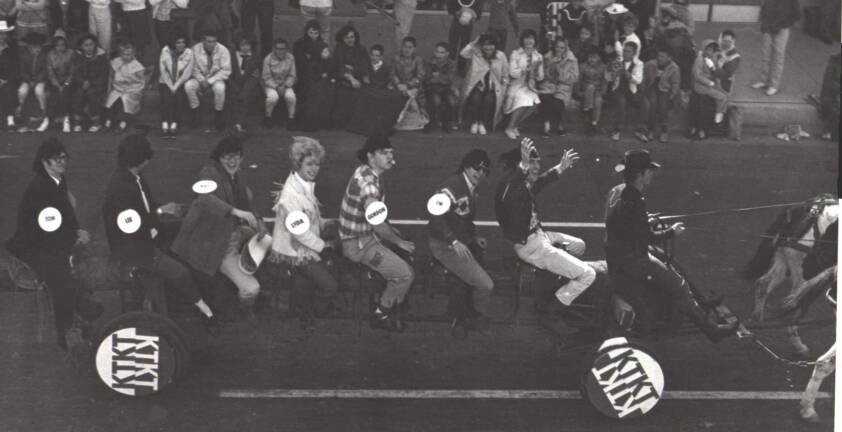 Beatlemania was everywhere and KTKT did everything to take advantage of the fad. Below, all the disc jockeys appeared at the 1964 Tucson Rodeo Parade wearing Beatle wigs.

L-R: Tom Madison, Lee Smith, Ray Lindstrom, (Lydia Lactose filling in for Frank Kalil), Gordon Vann, Tim Parker, and Jerry Stowe.

GM Phil Richardson writes about The Beatles and how he could have brought them to Tucson.